John Callahan is the strength and conditioning instructor and assistant football coach at St. Andrew's. He has a B.S. degree in Physical Education and History from Western Illinois University. He has a M.S. degree in Education from Louisiana State University and an Educational Specialist degree from The College of William and Mary. He has been…
Amanda Waters is the co-founder of the National Athletic Director Resource Network, hosting and leading a monthly meeting for Athletic Directors across the country with esteemed coaches and leaders from various programs as guests. She holds numerous awards and honors for her accomplishments as an athlete and as athletic director.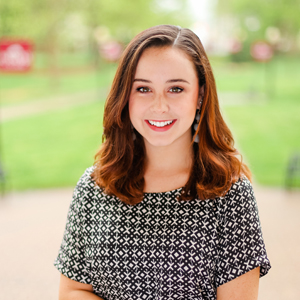 Katie Soper, originally from Connecticut, graduated from Roanoke College with a B.A. in Theatre Arts and a Minor in Secondary Education. She has been involved in performing arts for the past 15 years and is a recognized member of the National Honors Societies in both Education and Theatre. Outside of school, Katie enjoys gardening, traveling,…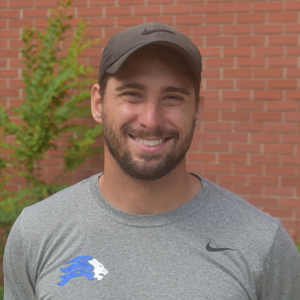 Blake Seale coaches the St. Andrew's Varsity Soccer team and was named Coach of the Year in 2021. He holds a USSF National "C" Coaching License and is involved in performance training for sports and corrective exercise.
As an alumna, Erin values the education and support that she received at St. Andrew's School so much that she knew she would like to return and be a part of the outstanding cohort of faculty and staff. Erin attended Georgia College & State University and received a Bachelor's in Criminal Justice. Upon graduating, she…
Chanda Millard is the 3rd grade Math, Science, and Social Studies Teacher. She graduated with her B.A. in Early Childhood Education. She holds a T4 Georgia Teacher Certificate (P-5) and is also certified to teach TEFL-TESOL. She has taught and coached elementary and middle school students in both public and independent schools since 2006. Born…
Michael Hoff holds a B.S. in Kinesiology from The University of Tennessee, Knoxville and an M.S. in Biomechanics from East Carolina University. While at ECU, he finished his thesis "The Effect of Quadriceps Strength Symmetry and Task Demands on Lower Extremity Biomechanics" which focused on understanding the role quadriceps strength has on second ACL injuries…
In the Summer of 2021 Makenna joined St. Andrew's School as the Assistant Director of Marketing. Makenna oversees the school's marketing and branding strategy and works closely with Admissions, Development and Athletics. She received her bachelor's degree from the University of South Carolina with a major in Sports and Entertainment Marketing and Management and has…
Blake Henry played football and graduated from Wake Forest University, where he was an All ACC offensive lineman. He signed a free agent contract with the Atlanta Falcons in 2003 and shortly thereafter began his coaching career in Baltimore, MD. Coach Henry has had head coaching jobs at Mount Saint Joseph High School (MD) and…
Alyx Harmon has a BS in Natural Resource Management and minor in Biology from Grand Valley State University. Alyx joined the St. Andrew's community in 2020 as an Aftercare instructor. Prior to that she worked at the Burton 4-H Center as an environmental educator and at Isle Royale National Park as an interpretive ranger. These experiences led her…